1. The Mystery Masterpiece
A joint creation between Mont blanc and Van Cleef & Arpels, this is the most expensive writing pen ever created. It costs $730,000!Each pen has 840 diamonds and more than 20 carats of gemstones set in a Van Cleef & Arpels patented 'Mystery Setting' that conceals the stone settings.
Artisans took over 18 months to create this pen.
There are three variations of the pen, set either with rubies, sapphires or emeralds, and accented by diamonds.
2. La Modernista Diamond Pen
It was made by the Swiss company Caran d'Ache in 1999 as homage to architect Antonio Gaudi.The fountain pen was sold in Harrods, London, for $265,000.
La Modernista Diamonds is made of rhodium-coated solid silver components.
It boasts of an 18-carat rhodium-coated gold nib and is set with a total of 5,072 Wesselton diamonds weighing in at 20-carats, as well as and 96 rubies totalling 32-carats.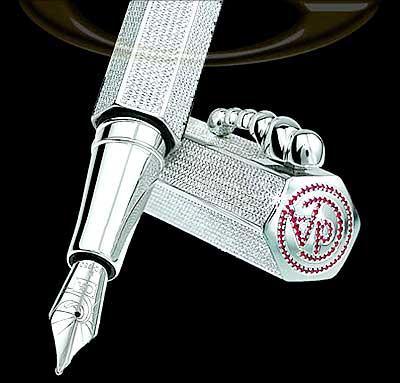 3. Ripple HRH Visconti fountain pen
Made of 18K white gold and diamonds and with two-tone 18K gold nib, it costs $57,000.
It has double reservoir filling system and is sold in two variations -- white gold and black. Another distinguished Visconti pen is the Forbidden City HRH Limited Edition fountain pen.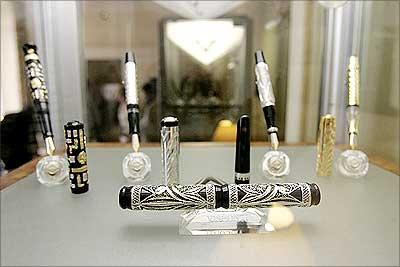 4. Grayson Tighe fountain and rollerball pen
These pens are sold for a price of $22,000 to $24,000. They are 18K gold Victorian royalty executive custom made collectors pens.The nib of Grayson Tighe fountain pens is custom hand-made in Germany with 18K yellow gold. It's engraved with a specially designed Acanthus leaf, tipped with iridium, and two toned with rhodium. Grayson Tighe rollerball pens have an advanced refill that has a 1 Year cap-off time.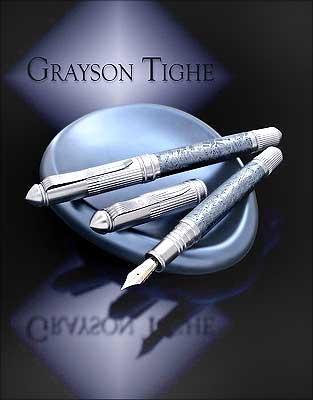 5. OMAS Pen
These pens are sold for $16,500. The Corinthian style votive monument erected by Lysicrates is recreated on the cap and the Laocoon sculpture dominates the barrel. The clip of the pen is one of the columns of the votive monument.
The cap has a pure diamond set on the end of it.